Team"Shake n Bake" Walk 2015






by

Team"Shake n Bake" Walk 2015
Our 3rd walk for Epilepsy Awareness…
We will be passing out Purple Hand Made Slide Bracelets. (made by Rob)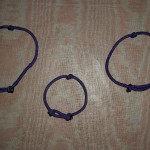 We will be Walking Downtown Palm Springs, Ca.
We'll meet at the Old Staples Bldg on S Indian Ave.
Walk will begin at Parking Lot, Pictures taken along Walk, and proceed N on Indian Ave to Amado Rd, Head west to N Palm Canyon, Then South back to parking lot for Group Photo.

 Show your Support Wear Purple.
Wear comfortable shoes.
ALL ARE INVITED TO JOIN US.